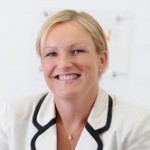 What's the compromise when it comes to compromise agreements?
Our guest blog comes form Natalie Saunders of Pharos Legal, specialists in advising organisations and individuals in relation to HR and employment law related problems. We would love to hear your stories and thoughts on signing compromise agreements.
I have been asked to sign a "compromise agreement" – Now what????
A compromise agreement may be offered to an employee by their current or former employer in a range of circumstances, but whatever the background, the effect of the agreement is in essence (once it has been signed by all the parties) to waive all the employee's rights associated with their employment.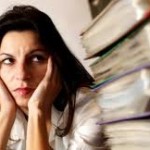 In most cases such an agreement will also involve the termination of the individual's employment so all rights associated with that (such as a breach of contract or unfair dismissal claim, for example) will also be waived.
Sounds serious? Should I be worried?
It is. It is crucially important that an individual obtain good quality advice prior to signing the agreement in order to ensure that the terms and overall exit package are reasonable given the circumstances of their particular case.
In addition it may well prove desirable to have the terms of the agreement redrafted so as to make it more favourable to the individual; typically such agreements are quite one-sided in favour of the employer.
For example employers typically look for very restrictive obligations about confidentiality and about not making derogatory statements about them or their staff and may also want you to agree to help them out by giving evidence at court if any legal issues affecting their business arise in the future – this may not be acceptable to you so you may need to have the agreement amended to reflect what you are prepared to agree to.
What sorts of things should I be looking for in a compromise agreement?
As a minimum you would expect the agreement to reflect your contractual and statutory rights in terms of your notice period (or pay in lieu of notice), accrued holiday, redundancy pay (where relevant) and payment of expenses etc.
Discussion points may arise around bonuses, shares and share options (where applicable), the provision (or payment in lieu) of benefits and an agreed departure announcement and / or reference.
If any ex gratia payment is being made, the tax treatment of such a payment (and indeed the tax consequences of any of the other terms of the agreement) is likely to be important – especially as an employee is usually required to reimburse the employer if anything is taxed incorrectly and HMRC subsequently comes looking for extra money.
I think the agreement looks ok and I wanted to leave anyway – can I just sign it?
In order for a compromise agreement to be legally binding, it must be certified by certain types of legal adviser (such as a solicitor). They must be independent of the employer and must advise the individual on the purpose and effect of the agreement. This is in order to ensure that the individual properly understands what he or she is signing up to; once the agreement is signed, typically the employee will not be able to bring any sort of claim (whether at court or tribunal) against the former employer or its officers or employees arising out of the employee's employment or its termination.
For most intents and purposes, then, a compromise agreement kills all known employment law-related rights stone dead. It is for this reason that good quality, expert advice on the terms (financial and otherwise) of the agreement should be obtained.
Why should I go to an employment law specialist?
Quite apart from the fact that certification from a qualified advisor is a prerequisite of a binding compromise agreement, your adviser might spot that certain payments that are owed to you have not been set out in the agreement and ensure that the error is rectified.
They might also work out that you have a number of strong and potentially valuable employment claims (of discrimination, for example) and that you'd be better off not signing the agreement and bringing a claim instead.
They will ensure that your position is protected, as far as is reasonably possible.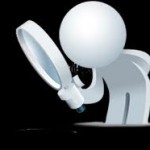 Won't this prove expensive?
It depends!
Given that most compromise agreements protect the employer far more than the individual, most employers will pay a contribution to legal fees. This is in recognition of the fact that without independent advice being obtained, there is no binding compromise agreement.
Typically such a contribution stands at £250 plus VAT. This level of contribution will only generally stretch to cover very basic advice on the purpose and effect of the agreement though. If you want more in-depth advice (as to whether you should sign the agreement at all, whether the terms on offer are sufficiently generous or whether further negotiation is required (for example)) this level of contribution is likely to be inadequate and it may be that your adviser asks you to pay the difference between the actual cost of the advice and the contribution on offer.
Bear in mind that a good adviser may be able to secure you improved financial terms (so that their involvement more than pays for itself) and / or an increased contribution to legal fees. They may also be able to secure something important for you – such as being released from restrictions on your activities after employment has ended in order that you can take up another job.
As with most things, you get what you pay for – but please do bear in mind that if you do not ultimately sign the compromise agreement for some reason, the employer will not usually be obliged to make any payment in respect of a contribution to legal fees.
What should I do next?
Identify your desired adviser and get in touch. Usually people approach someone who has been recommended to them, so you might like to ask around your friends and family (but be careful of disclosing to all and sundry exactly why you need an employment law expert in case you inadvertently fall foul of any confidentiality obligations!).
It is important that you are frank and honest and tell your advisor everything that might possibly be relevant to the situation you find yourself in. For that reason you will want to choose an advisor you feel you can trust, who understands you and the issues that are important to you and who will work to represent your interests effectively. Ensure that they are clear with you about whether they have the necessary expertise, whether they are able to deal with the matter within any timescales that have been imposed and about their charging structure.
You might want to meet them face-to-face – though that is not always necessary and (depending on timescales) not always possible.
What information do I need to provide to my advisor?
They will also usually want to see a copy of your offer letter and/or employment contract, any relevant policies or procedures (possibly contained in a staff handbook) and any correspondence (letters, emails etc) or other documents to do with the background of you being offered a compromise agreement.
It is generally useful if you also furnish them with your date of birth, details of your gross weekly pay (ie before tax) and the date your continuous employment started. Usually they will also ask for a soft copy (ie a word document) of your compromise agreement in case they want to suggest drafting changes to it.
If your advisor is a solicitor and you are a new client to them, they will generally ask you to provide them with your passport or photocard drivers' licence plus 2 recent home utility bills, bank statements or similar. This can be a hassle but they are legally required to undertake these identity checks.
For further help contact Pharos Legal– named after the most famous lighthouse as they are crucial when guiding you through the choppy waters of compromise agreements.
Telephone: 0113 357 2240
We would love to hear your stories about how compromise agreements have worked for you- what made you choose the solicitor you did and how did you explain this your situation in interviews?