Change is inevitable and never more so than during any organisational change, mergers and redundancy leave some of your employees needing practical support to help them with the transition. We help you protect your employees and your brand and help your employee secure their next position quickly and painlessly.
Outplacement training consistently proves be a win-win for both the company and the employee, not only does it decreases the time it takes for them to find their next position, it significantly reduces stress in difficult periods
"Your Life does not get better by chance it gets better by Change"
– Jim Rohn
Getting the right support for your team in times of Change
Giving your team the right level of Outplacement support during redundancy and change is crucial. We offer a range of solutions from
our online programme coupled with face to face or telephone support, interactive workshops or one to one bespoke programmes.
Call now to discuss how our flexible and tailor made solutions are right for you. Options include:
How to deal with change
Understanding today's job market
CVs that make an impact
Dealing with the job search confidently
Effective Interview techniques
Developing your job search campaign
Online programmes and Skype support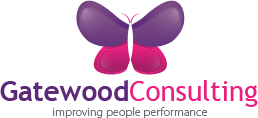 Companies House no: 7220365   
© Gatewood Consulting Ltd