I never knew that training could be fun! There was so much to take away from the day. I have a plan and the approach of the trainer means I believe that I can put it in to action. thank you
– Damian S
The courses that we have done through Louise (Gatewood Consulting) has been inspiring and life changing. The impact it's had on the company's development has been invaluable. Thank you!
– Chantelle R
The classified advertising sales team at Newsquest had fallen behind in terms of sales techniques, processes, quality control and customer service to meet the needs of the customers in the current climate. Staff were resistant to change and suspicious of new people.
Louise came into to deliver a telesales training programme and was able to quickly build trust with the team without compromising on standards, had a significant impact on quality as well as helping the sales executives identify new opportunities. Her work delivered significant return on investment in her time on the sales floor! Her work is highly recommended.
– Mike B, Newsquest

I recently completed Louise's Sales for None Sales People workshop. It was really insightful into breaking down some of the those sales fears. Her presentation style ensured the workshop was delivered in a really engaging way. Plenty of opportunities to discuss things. Some really useful takeaways to start implementing in my business. I'd really encourage anyone who's thinking about sales to listen to what Louise has to say,
– B Taylor, York
Louise was a very effective and efficient career consultant. In addition to the provision of an excellent end product, she provided motivational confidence coaching to help me change my career perspective. Using my own background of communications she helped me understand myself as a product that need packaging and promoting to show my full potential. I also appreciated her ability to challenge my preconceptions to stimulate, restart and widen my creative thought processes, so I could carry this through the career change journey.
– Mary P. Bristol
Thank you so much for today – I have already put some of the stuff we covered into action. I feel like I know what I am aiming for now and I will keep re-reading the workbook and my notes!
– R Henry
Louise, helped identify areas in which sales people needed development through coaching. Introduced and helped implement new ideas to drive performance from a telesales team and also enhanced the recruitment process for team members. Louise provides realistic and practical ideas and brought a positive increase to both activity and revenue performance. I would recommend Louise to anyone who is looking for hands on help in developing sales people and increasing performance and recruitment of new telesales people.
– Sally T. Newsquest
Louise Lapish provided me with a career coaching session following my decision to leave Opera North and explore. The preparation she made before the meeting was superb and she came to the meeting full of excellent ideas and suggestions, many of which I hadn't considered prior to the meeting.
Her expertise, her knowledge of CVs was excellent and helped me craft a better results driven CV. The new CV provided me opportunities within a week of the meeting and which has secured me securing job interviews and meetings.
Her positive approach was infectious and I came out of the session convinced that I would be able to change my career path easily. I wouldn't hesitate in booking another session with Louise should I need it.
–Hannah R, Leeds
I contacted Louise at Gatewood Consulting with regards to furthering my career overseas. I found her helpful, friendly and extremely professional.
The design and feel of my CV proved a major contribution to me being appointed in my dream job covering Australasia and Singapore. I am very grateful for the time and effort she put in and have no hesitation in recommending her and Gatewood Consulting to others in the future.
– Alex Lingard
I just wanted to say thank you the Coaching & Mentoring Training opportunity. It was extremely interesting and I thoroughly enjoyed it. In particular, I found the DISC tool very enlightening and I found that I could readily apply it to myself and colleagues. It is quite fascinating !
– Ian Stone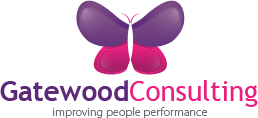 Companies House no: 7220365   
© Gatewood Consulting Ltd