Management Training is not all about theory; it is about empowering your Managers with helpful and practical tips to ensure that they are ready to deal with any situation. Our courses are designed to make Management feel both simple and natural and communication with team members to be useful and encouraging.
"Keep away from people who try to belittle your ambitions. Small people always do that, but the really great make you feel that you, too, can become great." -Mark Twain
Mastering the Art of Management
Why is Management Training important? Only a small percentage of  companies train their managers to manage and lead their teams effectively and only 1 in 5 have a recognised qualification. Often managers are  promoted because they are good at their job and not because they are good managers yet; we expect these  people to manage change;  drive performance and handle difficult situations.
It is not all about management theory; it is about hands on ways of dealing with team members on a day to day basis; understanding what our own hot  spots and weaknesses are so that we can manage teams the way they need to be managed.
Our tailor made programmes ensure that your teams get a solution that is as unique as their team and the organisations.
Be a world leader with great Management Training
By the end of the training the delegates will be able to:
Understand their own communication style and adapt that style to improve communication with their team
Understand the differences between management and leadership and develop their own skills
Evaluate the strengths & values of each team member
to tailor support for maximum impact & develop talent
Use killer coaching & feedback skills to motivate and lead using multiple methods & techniques
Understand the importance of setting; managing & exceeding targets & goals
Have mastered skills to deal with challenging team members and handle difficult situations
Implement effective time management processes and learning  to delegate and prioritise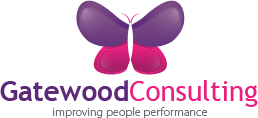 Companies House no: 7220365   
© Gatewood Consulting Ltd