Interview Training ensures that both Managers and interviewers feel empowered to make the right decision and hire the best candidate. When they have the skills to carry out the interview they also give the best impression of the company. Candidates are interviewing the company as much as they are being interviewed. It is important that the whole process is managed in the best way.
Interview Training for you
It will look at the whole process from creating the job description, candidate short listing and carrying out the interview. It will also help them ensure that the process is free from bias and discrimination.
During the course they will learn how to:
Write and effectively use & a job description
Shortlist applicants for interview
Plan for interviewing
Implement skills of questioning, listening and rapport building
Conduct an interview
Use sound interviewing techniques to gather accurate information, interpret this information to make quality decisions
Make objective recruitment decisions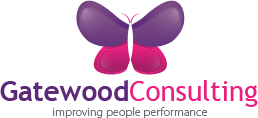 Companies House no: 7220365   
© Gatewood Consulting Ltd