If you would like to read our privacy policy it can be found here
This business was established in 2010 to deliver Business Skills Training and coaching as well as behavioural profiling, Personal Coaching, Outplacement, CV, Resume and Cover Letter writing by Gatewood Consulting Ltd and our Seven Steps to Career Consciousness brand. Gatewood Consulting, is an established business and website www.gatewoodconsulting.co.uk  We pride ourselves on providing professional tailored solutions to our clients. Your use of www.gatewoodconsulting.co.uk is subject to the following terms and conditions, which you are deemed to accept when you use this website:
Terms and Conditions
All CVs, letters, cover letter and other work will be completed until the client is totally satisfied or all reasonable adjustments have been made. All Business to business training and coaching packages  are supported with a full copy of our terms which are signed  by both parties prior to commencement. Acceptance by email is deemed as a signature.
Payment
A full payment is usually required at the time of placing an order for our CV Service and our payment terms for training and coaching are provided in advance in writing.
Cancellation Policy
These are outlined in our terms and conditions before commencement of service.
Links to other sites
www.gatewoodconsulting.co.uk links to other websites. We are not responsible for their content or services and these links do not imply any endorsement of the service provided.
Intellectual Copyright and Privacy
The client has the right to alter their own documents and reproduce additional copies and to use their documents as templates. Gatewood Consulting Ltd retains intellectual property ownership of all documentation produced. All written materials design, layout and content for CVs, Resumes, Cover Letters and the Website have intellectual property rights. Gatewood Consulting Ltd retains exclusive ownership of all materials. You agree that Gatewood Consulting Ltd. may modify, copy, distribute, transmit, display, reproduce, publish, license, create derivative works from, transfer, or sell any information written from the provision of our writing services.
We are committed to protecting your privacy and identity. We will only use the information that we collect about you lawfully (in accordance with GDPR and our Privacy Policy).
Liability and Indemnity
Gatewood Consulting Ltd. accepts no liability or responsibility for any misrepresentation or legal proceedings caused by the use of the website, services provided, or any content submitted, posted or transmitted online or offline by Gatewood Consulting Ltd. You agree to indemnify us and keep us indemnified against all cost, expenses, claims, losses, liabilities (including legal costs) howsoever suffered or incurred by Gatewood Consulting Ltd
Changes to terms and conditions and invalidity
We reserve the right to change the terms and conditions. You will be deemed to accept any amended terms and conditions when you next use this site following any amendment. These Terms and Conditions do not affect your statutory rights.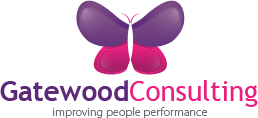 Companies House no: 7220365   
© Gatewood Consulting Ltd