Blue Monday – not a chance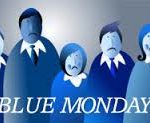 So the final Monday of January 2014 is here and I for one have never heard so much talk of blue Monday's. There has been a constant stream of today is supposed to be the most depressing day, the day you are most likely to file  for divorce and so it continues.
However the news on the job market could not look brighter,unemployment rates are falling, the growth forecast has sharply increased and everything in the garden should be blooming. Why then are we always so keen to look at the negative side of things.
"Is your glass half full or half empty?"
OK so it is a rhetorical question; as long as you have a glass with something in it then you are in a good place.  2014 is an exciting year for Gatewood Consulting not only have we partnered with Skill Will but we are about to release some new business skills courses and fantastic new offers for those looking to take control of their career.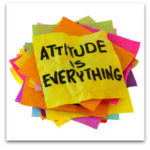 Attitude is Everything
If we can help you or your team make positive changes this year then get in touch – we are looking forward to working with you. Take a look at our gallery so you can discover there is more to training and coaching than theory.
Find out more:
Read more from Louise Lapish and  Gatewood Consulting on The Yorkshire Mafia and BiY with our most recent guest blogs.