The murky world of customer feedback measurement: NPS, CSAT or CE?
Welcome to guest blogger Richard Kimber from The Customer Experience giving us his views on measuring customer satisfaction and what it means to you and your business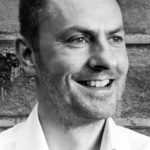 If you have never delved into the murky world of customer satisfaction measurement then you're missing a trick on many levels. If you have already, then you may have come across abbreviations such as NPS, CSAT or CE. And if you're already in this murky world of abbreviations, data and insight, then it's very easy to lose sight of why you got here in the first place, what you should be measuring and what the real objectives were initially you were trying to achieve. In either case, here's the first in a number of brief overviews to get you out of the murkiness and into the light!
In brief, the ultimate objectives of soliciting formal or informal customer feedback is to;
• Make customers' live easier and simpler by delivering to them what's most important, without wasting their time or       money.

• Deliver concrete and tangible business benefits as a result of delivering on the statement above
What does this mean for the customer?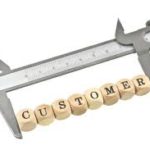 For customers, this may mean quicker response times, simpler paperwork or product improvements as an example.
For the business, the benefits may be increased customer spend, reduced customer loss or turnover or more new customers through recommendations and referrals from existing customers.
These two objectives are rarely disputed. However, where the murkiness starts to descends is around the question of 'what is the best measure to use?' Or alternatively, 'should use them all? And if so – what's the difference?'
Which measure?
The ways to measure customer satisfaction, or dimensions thereof are varied and all have their advantages and disadvantages.
However, my view is that whatever the measure, any attempt to solicit customer feedback is a good thing. So if you haven't started, get going now; get customer feedback and fix any issues immediately. You can worry about the methodology later. What customers want is action!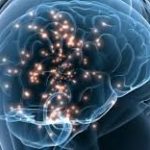 However if you're going to start to get into the methodology of measurement, there are 3 common measures that you should at least be aware of.
These are; Customer satisfaction (CSAT), Net Promoter Score (NPS) and Customer Effort (CE).
Dispelling the mind reading myth
We'll look at these measure in greater detail in the next blog post but as a point to finish on I want to dispel the myth that 'customers don't like to give feedback or to be surveyed'. 
I'm not sure exactly where this misconception comes from but in my experience (having worked in the Market Research Industry for many years) this statement isn't exactly true. What is true though,  is that customers don't want to complete onerous, irrelevant surveys (too frequently), which waste their time, are more like sales pitches than genuine attempts to seek open and honest feedback and then ultimately are not acted upon to make the customer experience in the future any better or easier.
If customers are committed to spend 5- 10 minutes giving their feedback, then they also want to know that something will be done with the information. If this isn't acted upon, they're much less likely to provide feedback in the future. Well would you?
As a takeaway, make any request for customer feedback concise, relevant and easy to complete (whatever measure you use) and you won't go far wrong.
In part 2, we'll start to dig into the details of the measures themselves and their advantages and disadvantages to set you up on the right methodological road to measurement!
Find out more about our Customer Service Courses
Want to know more about Richard?
Richard Kimber is Director at The Customer Experience Coach Ltd and is passionate about helping organisations improve and transform their customer experience strategy to boost business performance and results.
With over 17 years commercial and customer facing experience including market research, six sigma and lean process improvement, Richard has worked with and successfully helped companies ranging from blue chip organisations to housing associations and public sector bodies.
Connect with Richard by contacting him on 07769 294509 or email

richard@ce-coach.co.uk

or @ce_coach