Get yourself 100% Job market ready for 2014 with 50% off* Gatewood Career Boot Camp!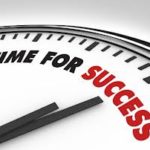 If you know where it is you want to go, we will help you get there
After a fantastic 2013 we are delighted to introduce the all new Career Boot Camp – three sharp sessions to turn around your job search fortunes, get you re energised and ready for 2014. If you know what you want to achieve we can work with you to ensure that you are taking the right message in to the job market.  This limited offer will ensure that you are increasing your chances of securing that all important job interview and then making a good impression when you get there!
Are you Career Boot camp ready?
Yes! If you know where you want to go but are lacking a great CV and effective interview skills

Yes! If you are wanting to secure promotion

Yes! If you have been job searching without results or it has been 12+ months since you job searched
Career Boot camp includes: 3 sessions including skills assessment, one to one meeting, CV creation and interview coaching. For a limited time and for the first 10 people Career Boot camp is available for just £545*that's a 50% reduction but is only available for a limited time. Price from December 13th £1,090.
Comments from our recent clients: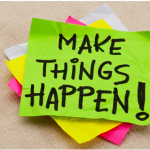 "After engaging the services of Louise it quickly became apparent that Louise knew what she was talking about. I wanted to move away from Operational management which I had been stuck in for some years and move up a level. Lacking in confidence Louise provided me with a step-by-step process which over time changed my thought process completely and made me belief that I could make that next step and as they say the  proof is in the pudding just three months later I have made the transition to Operations Director with a Web Design company.  Nothing comes easy though and Louise will make you work hard but the results are fantastic so stay with it."

Damian S, Operations Director

"It was the injection of honest, high value feedback I needed, not only did it transform my CV but changed my entire career"

Steph R, Marketing & Brand Manager

Getting the right advice is crucial either before you start your job search or if you have so far not secured the results you thought you would. A fresh pair of eyes, especially a set belonging to one of Yorkshire's leading Career Coaches is an absolute must. Grab yourself one of the limited 10 places now!

To secure one of our 10 places before Friday 13th December contact us 

Not sure where you want to go?

If you need further support to explore your career options or you are  looking to change career we can support you on that journey to find out more about an exploratory session contact us