The shackles are off- should employers be concerned?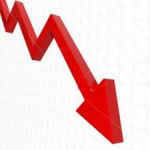 The UK is officially out of recession and the unemployment figures are decreasing, there is a general buzz and the recruiters and job boards are coming out of hibernation. The job market is officially looking up, confidence is increasing and everything in the garden is rosy, or at least we are well on the road. What does this mean to employers and employees? What is going to happen now? Have you noticed that the market is busier, Share your thought below.
The shackles are officially off
During the recession there has been a sense of people digging in, keeping their heads down and working hard. A number of training and coaching clients have talked to me about the inherent fear of "losing their job". This has loomed of some like a spectre. One client explained the morning motivational meeting has consisted of "you should all think yourselves lucky to have a job- many out there would be grateful." Now the mist is clearing have these employers stored up trouble for the future? Have these employees been treading water and waiting for things to get better? If this is the case then there are many employers who may find themselves in the middle of a mass exodus.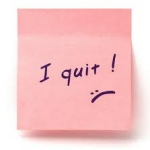 The Passive become Active
The passive job seeker (around 75% of workers) will soon become the active; they will make the transition from simply keeping an eye out for opportunities to being a job seeker. The rise of the passive job seeker usually peaks in January; we are seeing it even earlier this year. A recruiter contact of mine said "Candidates are more positive than they have been for a while; registrations are going up as are the number of CVs of people in positions has definitely increased." This is good news for the job market as things are starting to return for normal.
The Employee returns to power
Now employees are having the confidence to become candidates and become job seekers- what will happen within organisations? Companies, who have ruled with fear, will not only face an exodus but face high attrition rates when taking on new employees. It's time for everyone to start repairing motivation levels and investing in their teams. Relationships have become fractious and those who have been waiting for the turnaround will be packing up their desks ready to leave. We will also see compromise agreements increase, so much so our new guest blog from Pharos Legal covers what to do if you find yourself in this scenario.
Contractors come out of hibernation
During the recession there is a natural reluctance for contractors to work in the high risk contract market. Now companies are coming out of hibernation so are the contractors. Many organisations are still looking at low risk recruitment; this is where the contractor comes in to their own. A network contact of mine needs a Project Manager to start in a role straight away- I put it out to a number of my clients and ex clients- all I spoke to were just stating new contracts, about to start new contracts or had secured a contract extension. The green shoots are definitely showing. This could also mean that the contractors who have been hidden in full time roles will rejoin the contractor mix. If employers are not cautious they could find their knowledge and skills gap increase.
Career Change and Transition
The other indicator that things are becoming increasingly positive in the job market is the increase in career changers. During a candidate rich market my clients are often those looking for their dream job, it is not about any job but "the job". They invest to uncover what they truly should be doing and where they would get the most satisfaction. The fear of leaving a career has significantly lessened; they are able to take risks. Clients taking the plunge and establishing micro businesses and consultancies are also on the increase. So employers batten down the hatches you are in for a bumpy ride if you haven't paid your team due care and attention. Candidates- the choice is now yours take control. We would love to hear your thoughts.
For more information on getting your self market ready check out