The Seven Steps to Career Consciousness journey
It's been quite a journey since I decided to publish my Career Coaching book, with a frantic couple of years and thousands of miles travelled it was tricky to find the time. The more I spoke to the hundreds of people I have trained the more I realised there is a need for this book. There had to be a different way of approaching the job search process; a way of making it easy for people.
I have worked with hundreds of people over the years; helping them change career or find a job after being made redundant. Hearing the good news stories is the thing that makes me enjoy every day of my working life, being able to relive and share these stories has brought back lots of happy memories.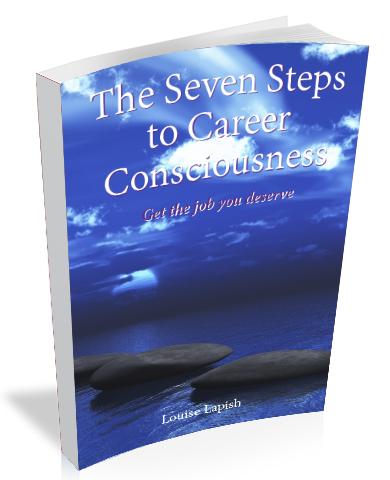 The journey was not a straightforward one, I went from taking my coaching sessions and putting them into my Yorkshire Post online column; the column became the basis for the book. The chapters needed a little bit more of a Lapish touch so I added some of the real life stories that I have been lucky enough to be involved with. Lots of my network contacts have also shared their experiences and stories with me. All in all there was so much positivity the journey became easier and easier! It has certainly been a learning curve and there are already talks of a follow up!
Judging a book by its cover
I knew it had to be right and that people would judge the book by its cover…at least to decide if they want to read it or not. I had to ensure the picture that was in my head, made it to the designer. This project is now very personal.
Consciousness
So why did I decide to talk about consciousness? As I talk about in the book I believe that taking charge of your career and job search is all in your head. I've been lucky enough never to never doubt that the people I've coached and supported over the years could achieve whatever it was they dreamt of. As a result the "Seven steps" were developed, a guide to ensure that you are in control of your career. This is not just a book for those who are job searching but also for those looking to make changes, get promoted or find out what they really want to do.
Publishing predicaments
I worked closely with the publisher to get things looking the way I wanted it to, there are exercises for the reader to complete and I wanted it to be as easy as possible for people to take control of their career. It was also about vision, being a book lover and the experience of reading it, the feel of a new book and the smell of the ink. I was creating the perfect vision. It took a few attempts to get it exactly where I wanted it, then this was more of a marathon rather than a sprint.
Promotion Devotion
So the book is now ready from pre-order and I have been overwhelmed at the number of people who have purchased a copy and asked for a dedication. The support has been amazing and this is only the beginning!