"Man often becomes what he believes himself to be. If I keep on saying to myself that I cannot do a certain thing, it is possible that I may end by really becoming incapable of doing it. On the contrary, if I have the belief that I can do it, I shall surely acquire the capacity to do it even if I may not have it at the beginning."
Mahatma Gandhi
Our team work with you to deliver training and coaching that suits your needs. Our clients are at the heart of all of our training and coaching, elping individuals and organisations has always been our passion. Gatewood Consulting Ltd was established by Louise Lapish who has extensive experience across the Career Coaching and Training arena. With countless testimonials talking about her positive life changing approach, Louise took the opportunity to make this core value the heart of her company. She is also committed to delivering affordable training and coaching.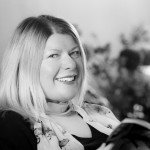 Louise hand picks her associates to ensure whoever delivers your programme upholds Gatewood Consulting's promise of positive change for the individual and organisation. Our trainers have extensive management and training experience meaning that they have practical hints and tips as well as theory.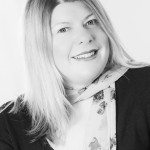 We have provided Training and Coaching Solutions to AXA, FCE, Jobsite, fish4jobs, Newsquest, Country House Wedding Venues, NHS, Opera North and The Ladders as well as helping hundreds of individuals improve their performance. Louise writes a regular column on Career Coaching for The Yorkshire Post online as well as being an active member of The Institute of Directors and The Yorkshire Mafia.
"Being the richest man in the cementry does'nt matter to me. Going to bed at night saying we've done something wonderful, that's what matters to me."
Steve Jobs
"There is nothing with stomach butterflies! You just have to get them to fly in formation!"
Unknown
"Don't say you don't have enough time. You have exactly the same number of hours per day that were given to Helen Keller, Pasteur, Michelangelo, Mother Teresa, Leonardo da Vinci, Thomas Jefferson, and Albert Einstein"
H.Jackson Brown, Jr.