Maximising Prioritisation
"Don't say you don't have enough time. You have exactly the same number of hours per day that were given to Helen Keller, Pasteur, Michelangelo, Mother Teresa, Leonardo da Vinci, Thomas Jefferson and Albert Einstein"
H.Jackson Brown, Jr
Understanding how to prioritise and effectivley manage your time is crucial to ensure that you and your teams remain productive and motivated. Understanding how to identify what really needs to be actioned andmaking sure it gets done. Our courses are designed to make your team see the value of prioritisation, goal setting and delegation enabling them to get the most out of each and every day.
Designed to suit your needs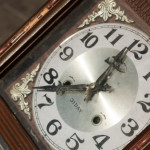 Call now to discuss how our flexible and tailor made solutions are right for you. Options include:
Understanding how to identify priorities and making them happen
Embracing the importance of prioritisation based on personality and skill
Effecive delegation using Positive Language to make things happen
Dealing with excessive workloads
Setting & achieving goals & targets
Managing Emails & other time robbers
Hints & tips to improve personal performance
Investment
Our practical one day training can be delivered on your site or at a local venue to ensure that your team get the best results and start prioritising effectively.