Employee Engagement – Your Key to Organisational Success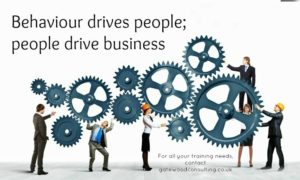 Employee engagement  is more than just the latest trend if you and your organisation are keen to maximise your success. One of the first steps is ensuring your employees are satisfied this means you are harnessing innovation and energy as well as retaining your talent. An engaged work force are more productive, able to generate new ideas and innovate and you are more likely to retain your talent pool.  A team all working towards the same goals and objectives increase profitability and ensure you retain your customer base.
We work with you through out the employee engagement process to ensure that you get the best response and are able to take positive actions, looking at the quick wins and the long term organisational vision.
Planning your engagement survey – we work with you to understand what you want to achieve from the survey.
Communicating your survey – ensure you get the best response by communicating your intentions and engendering belief that things will change and that employee input is valued.
Delivering the Survey – as an external company we can remove the fear of not being able to be honest and keeping the feedback confidential. We monitor responses throughout the process.
Results Analysis – we analyse the themes and trends to ensure that you get a complete picture and understand your organisations position in line with the market position.
Feedback –we feedback to you and your Board to ensure that you have a full understanding of actions and options available to you.
Action Plan – We can facilitate these discussions to ensure that realistic action plans and subsequent feedback is consistent with positive change. Our team can provide additional support in terms of training and coaching as well as behavioural profiling.
Contact us to book a no obligation consultation.