Cultural & Organisational Change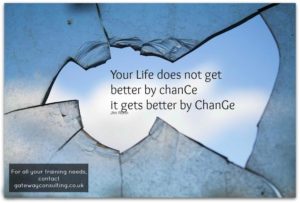 The world, your organisation and your team are in a constant state of change being in control of the change ensures that you are able to ensure the vision remains clear and the team remain engaged and more importantly you retain your competitive advantage.  A business should never accept the status quo if it wants to remain ahead.
How do you define your culture?
Every culture is unique and having a clear understanding of what makes your organisation unique is critical. Understanding the foundations that make your business special. We work with you to evaluate your current performance, profitability, customer satisfaction rates, understanding what makes you special and different so you can present your strengths and weaknesses whilst establishing your key business priorities.
Defining and delivering the plan
Once you have a clear idea of your vision, values and priorities we establish a plan to look at products, processes and people to ensure that you achieve your desired outcomes. We facilitate team development days, embed Leadership and Management that will engage your people and provide a solid foundation for your desired change.
Supporting you on the journey
Lots of companies choose to retain our services to support through the journey including providing training and coaching or our Board Development services. All of our packages are bespoke to fit your requirements and budget.
Contact us now for a no obligation discussion