Are you looking for training?
"The reason most people never reach their goals is that they don't define them, or ever seriously consider them as believable or achievable. Winners can tell you where they are going, what they plan to do the way, and who will be sharing the adventure with them."
-Denis Waitley
It's about you, not us! Five reasons you should choose us.
You get: 
Bespoke training – designed to get you the best return on your investment

Training that is fun and engaging – no more eye rolling from the team!

Courses that are practical – so the team immediately feel more confident 

Flexible solutions – it may be a 1/2 day full day or blended or blended with coaching

You benefit from our 15 years practical training experience – we know it works
Why our Team will work for you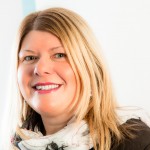 You can be confident that our team are hand -picked to ensure whoever delivers your programme upholds our promise of positive change with a sprinkling of magic and guaranteed laughter.  They have delivered from Scotland to the South East and in exotic locations in between.
We have provided Training and Coaching Solutions to private and public sector organisations and covering a range of industries including Sticky Eyes, Marshalls, Hentons Accountants, YPP, LCF Law, Leeds City Council, Middlesbrough Council, Howard Basford, fish4jobs, Newsquest, Country House Wedding Venues, NHS, Opera North and many more. 
Our story
Gatewood Consulting Ltd was established in 2010 by Louise Lapish who has extensive experience across the People Engagement, Training and Coaching arena. Her career began in sales and she soon progressed to Sales Management, with a fundamental belief that training and coaching was the key to  the success of the teams she led, brought her into the world of Learning & Development and Training. Her sessions are always interactive, fun and usually with a little cheesy music thrown in, often to the delight of the delegates!
With countless testimonials talking about the positive impact her training has had, her approach, her infamous contagious smile Gatewood Consulting Ltd delivers training that is affordable and enjoyable. Is it time your team experienced something a little bit different?  Flexibility is key, no business is the same, no requirement is the same and neither are the solutions we provide for you.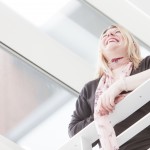 As proud  Chair of Trustees for Simon on the Streets Louise is still hands on with people and management challenges which ensures her finger is firmly on the pulse. From employee engagement through to programme design and delivery, one to one coaching and behavioural profiling we have a solution for you.
Louise published "The Seven Steps to Career Consciousness" in 2015 and has written a regular column on Career Coaching for The Yorkshire Post Online as well as being an active net-worker across Yorkshire and beyond.