A little Christmas Magic….
"Tis the Season to be jolly….and lot's of fa la la's"  The sound of Christmas is all around us and there is also a significant increase in the release of Cortisol and Adrenalin as the stress levels rise.  The White Rose centre was in a state of panic on Monday evening, and I am sure this will simply amplify in the run up to the big day. We hear so much about Christmas spirit…do we see much of that in action? Do we give ourselves the same level of care and attention. If you cold wrap up a gift to improve your professional life, what would that be? More clients, more confidence, more time?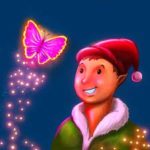 We all need a little sparkle…what's yours?
I was introduced to someone at a networking  event  as "The lady with a magic wand for jobs" this made me stop and ponder why he thought it was magic. Someone else then asked me how do you do what you do? A large festive cup of coffee and a mince pie later I decided the words of a recent client sums it up.
Well this is how Damian described it;
"After engaging the services of Louise it quickly became apparent that Louise knew what she was talking about. I wanted to move away from Operational management which I had been stuck in for some years and move up a level. Lacking in confidence Louise provided me with a step-by-step process which over time changed my thought process completely and made me belief that I could make that next step and as they say the  proof is in the pudding just three months later I have made the transition to Operations Director with a Web Design company.  Nothing comes easy though and Louise will make you work hard but the results are fantastic so stay with it." Damian S
Unleash your magic
I suddenly realised "the magic" is simply ensuring that people recognise that everything they want in terms of their career simply needs a bit of sparkle. So in a nutshell, I help people unleash their magic and recognise why they sparkle. Once you know what makes you different, you have done the hard work. It is always the things that make you different that help you secure that next contract or gain a new client.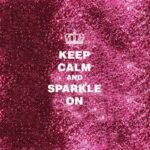 Ensure you sparkle in 2014
If you need someone to help you unleash your magic and ensure your sparkle shines brighter than the competition then contact us, no magic wands but comprehensive support to get you feeling and acting with confidence and making dreams reality.Inspired by the man who made Magic his life there is little left to say other than;
"All our dreams can come true, if we have the courage to pursue them" Walt Disney
Have a very merry and magical Christmas and we look forward to working with you in 2014
Louise Lapish and the Gatewood Consulting team