Chasing the Career dream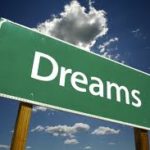 There seems to have been a "dream theme" running through the last few days and it made me wonder how many people pro-actively go out and chase theirs. There are a million and one songs and quotations about dreams "
You've got to have a dream if you don't have a dream how are you going to have a dream come true....
" "
Dream a little dream
" and so on.
Are you clear about your dreams?
Three years ago I made my own dream come true when I started
Gatewood Consulting
and as I enter year four, I am still confident it was the best career decision I have ever made. I'm still lucky enough to wake up and love my job every single day.  I have a sign on my desk saying "Follow Your Dreams" just to act as that daily reminder. One of the biggest reasons, I believe, it is easy for me to love my job, is that that I am watching people shape and achieve their dreams on a daily basis. Some of these people are so clear about what they want they would move hundreds or thousands of miles to grasp them.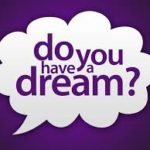 Dream Chasers
One of my career coaching clients has just returned from another trip to South Africa where she has been working with Lions in both the wild and in captivity from walking cubs to carrying out research. Who would have thought that a lady from West Yorkshire would end up in the bush in Africa making a difference to the Lion population? No one was ever going to stop her chasing her dream and as a result her legacy is going to be more far reaching and satisfying than her corporate life would ever have been for her.
Dream Naysayers
During a training session this week, we got on to the subject of dreams following on from a discussion about SMART objectives (would you expect anything less?) I received two very different responses. Clare is a huge reality TV fan; her dream was to meet one of the cast of The Only Way is Essex. She was aware that some people may scoff and think she was childish but she was steadfast. How was she going to make the dream come true? She had a plan......all of her spare money was going into her holiday fund. Clare has booked a holiday in a luxury hotel where the cast are known to stay and at the time she thinks they are due to stay there. No matter what you think of her dream, no one could knock her desire to achieve it. Tom on the other hand was a slightly different case in point. His dream was to go to Mauritius; I was enthused and said he should as it is the most beautiful place I have been to (so far). He laughed and said, "I'll never go, you can't' have everything you want in life." I am a great believer that if you think your dreams are impossible then they will elude you forever. It doesn't matter what your dream is, never give up on it, put a plan in place, and don't let it escape you. So are you a dream catcher or a dream naysayer?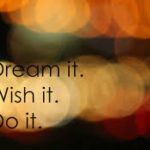 Hurdles and obstacles
Earl Nightingale said "Never give up on a dream just because of the time it takes to accomplish it. The time will pass anyway." It's never too late to change career, it is never too late to find out the thing that really makes you tick. Is 2014 going to be the year that you take control of your career? Book your
one to one career consultation
to ensure you harness your dreams